The filming of Woody Allen's movie will lead to road restrictions in Donostia/San Sebastian
Friday, 21 June 2019
Donostia San Sebastian Turismoa recommends using public transport to travel to the city during the period of filming, from the 10th of July to the 20th of August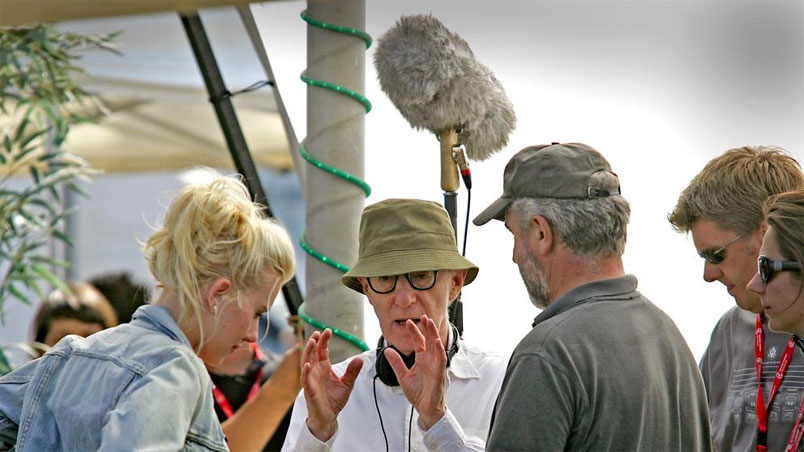 Woody Allen with the actress Scarlett Johansson and the director of Photography Javier Aguirresarobe during the filming of'Vicky Cristina Barcelona ', in July 2007. (Àlex Garcia)
Due to the filming of the movie by the American filmmaker Woody Allen in Donostia/San Sebastian, there may be road closures and restricted access to certain areas of the city between the 10th of July and the 20th of August. During this period, they will alternate between exterior and interior locations in the city and on some days will be filming in other parts of Gipuzkoa.
The specific dates when roads will be affected will be updated in the notices section of the Donostia/San Sebastian City Council's website: www.donostia.eus
Donostia San Sebastian Turismoa recommends to you use public transport to travel to the city during the period of filming.
About the film
Woody Allen will be filming a romantic comedy which is as yet untitled and will be set against the backdrop of the San Sebastian Film Festival. The film will star the Spanish actress Elena Anaya and the German Christoph Waltz. The cast will also include Louis Garrel, Gina Gershon, Sergi López and Wally Shawn.
---