Resounding success for the "We miss you. We'll travel again" campaign
Wednesday, 03 March 2021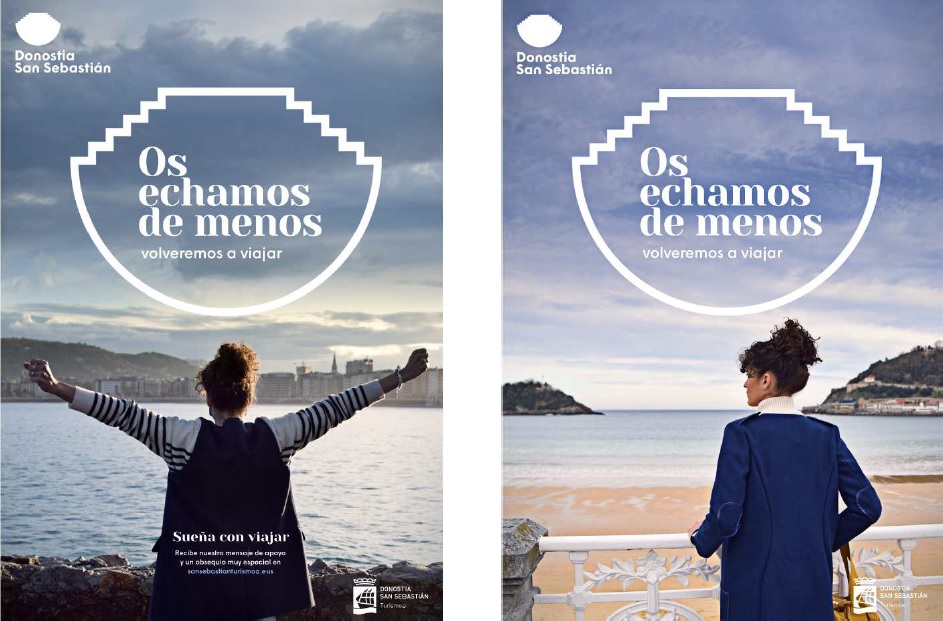 The DSS Turismoa campaign launched at the start of the month is achieving outstanding media coverage nationwide and has gone viral on social media with extremely moving messages from cities across Spain, underscoring the campaign's sense of solidarity and empathy.
The campaign was created to connect with travellers across the country: the people of San Sebastián want to visit other cities, and they also want others to come to San Sebastián. The second phase of the campaign will be launched once travel is allowed: "Now we can travel again. Our home is yours".
The innovative aspect of the campaign is that it promotes San Sebastián through other destinations. It calls on travellers from the cities that visit us the most through creative pieces that have been produced with personalised messages and photos of iconic spots in Madrid, Barcelona, the Basque Country, Navarre, Zaragoza, Valencia, Seville and Málaga.
The campaign also uses the idea of the union of the rope sling called an estrobo, a crucial piece used in rowing, as a symbol of how to get out of this situation together, and to give a little piece of the essence of our city to potential visitors.