'San Sebastian Pintxos & Parks' at FITUR, a commitment to promoting green spaces and local cuisine
Wednesday, 19 May 2021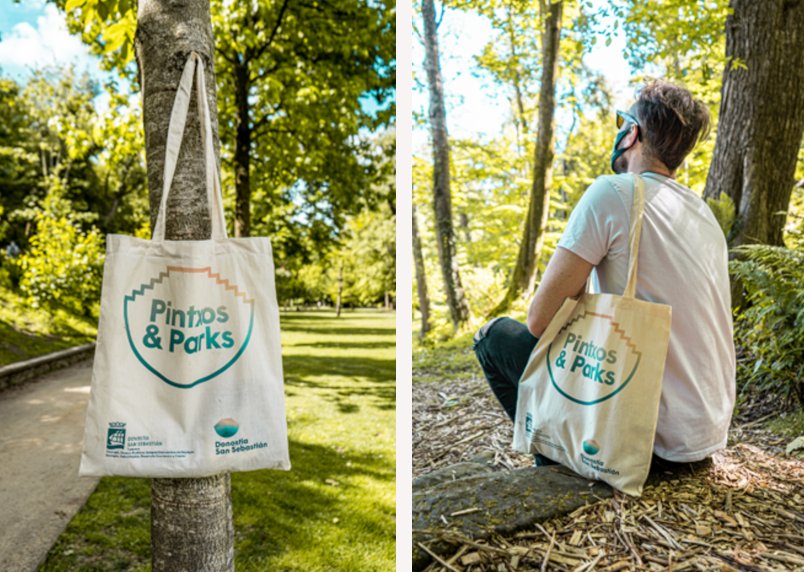 Donostia San Sebastian Turismoa participated in the FITUR trade fair, celebrated this year from 19 to 23 May, to present San Sebastián's tourism strategy: sustainable tourism based on the destination's quality, authenticity and balanced offer. The strategy focuses on five core areas: culture, food, sports, the premium segment and MICE tourism.
The city's presented its initiatives to promote green spaces and local cuisine on Wednesday, 19 May, working together with several departments: Tourism, Environment and Economic Development, headed by Cristina Lagé, Councillor for Sustainable Tourism; and Marisol Garmendia, Councillor for Ecology, Public Health, Economic Development and Employment.
"San Sebastian Pintxos & Parks", a project in the development phase, is designed to showcase the city's green spaces and their scenic beauty, places that visitors can enjoy along with local products and cuisine while supporting the San Sebastián hotel and catering industry, encouraging responsible consumption. This initiative combines two of the city's most famous attractions, scenery and food, and will be launched this summer.