San Sebastián and Biarritz team up on a joint tourism promotion strategy
Monday, 12 July 2021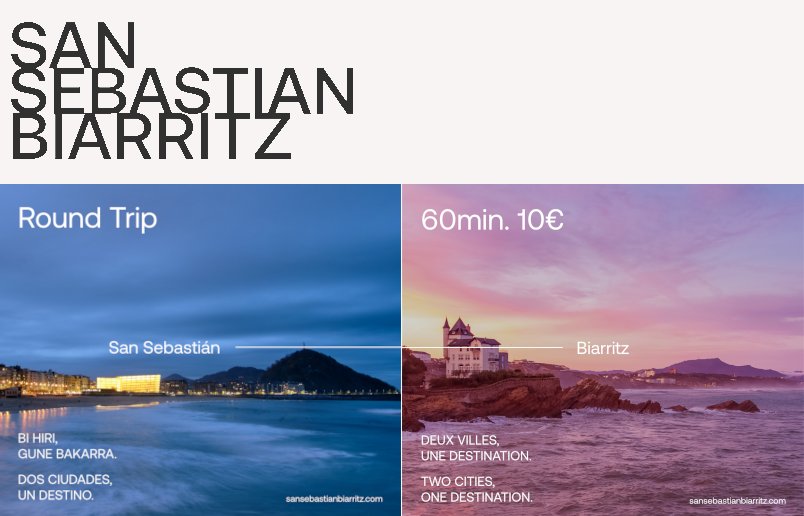 Donostia San Sebastián Turismoa and Biarritz Tourisme have joined forces to reach a shared objective: to together promote tourism in two amazing destinations under a single tourism brand that will enhance the cities' attractiveness in the foreign market, helping them reach new audiences and make tourism year-round instead of seasonal.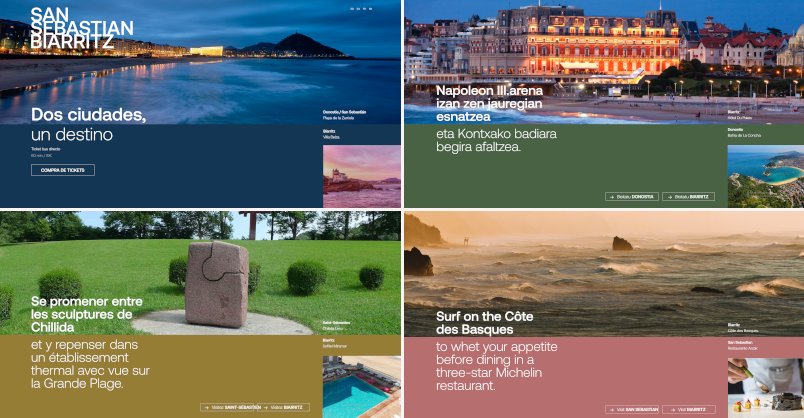 Through 31 August, a direct bus will run between the two cities every hour; round-trip tickets cost €10. Tickets can be purchased at the tourist offices in San Sebastián and Biarritz as well as on www.sansebastianbiarritz.com, which also offers tips on things to do in both cities.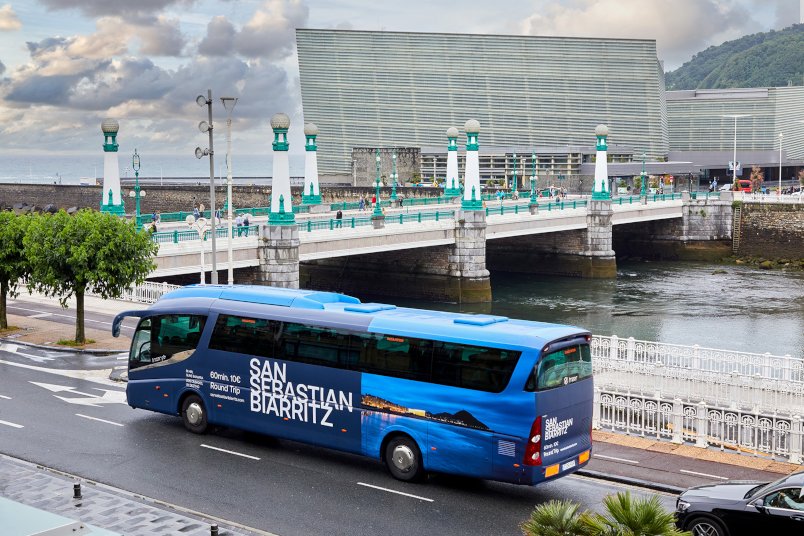 The tourist brand "San Sebastián – Biarritz. Two cities, one destination" showcases the experience of visiting two cities, international benchmarks in food, surfing and history, and the treat it is for all five senses.
The initiative is sponsored by the Gipuzkoa Hotel and Catering Business Association, the Gipuzkoa Hotel Association and San Sebastián Shops, and with the support of Basquetour.